After years of searching for the perfect mouthpiece, I decided to design one that fits my ideals. The Cantesanu Mouthpiece is the result of extensive trials and research. Much the same as the horn I offer, this mouthpiece is simply easy. Different in design than most everything else available, the Cantesanu mouthpiece offers a quick and clean response with a comfortable feel throughout all ranges and dynamics. It slurs easily and has a rich and focused sound. The mouthpiece immediately catches the attention of anyone that gets to try one as it matches well with just about any horn make and model.
For convenience and comfort, it is a two-piece construction. The cup is made of silver-plated Brass -- the design of the cup is quite unique: on the outside it has a shape that brings most of the metal mass closer to the top for a deeper sound core, and on the inside it features a cup & funnel shape together - providing the fast responding benefit of a shallow cup without sacrificing the sound of a traditional deep cup. The rim is also silver-plated, and is made of Nickel-Silver as I wanted a denser material to accentuate the cup's design. There are 5 different rim sizes available that fit the cup.
Schilke is a company well known for quality, with a rich tradition in mouthpiece making. I've partnered up with them to have each Cantesanu mouthpiece manufactured to a high standard. CNC machining and extensive experience ensures each one looks and plays exactly the same.
A testimonials section for the mouthpiece will be available soon. Professionals from top orchestras as well as students and amateurs have all come to embrace this unconventional new mouthpiece.
Specifications:
Mouthpiece cup:
Thread type: 3/4" - 36 RH (Giardinelli Standard)

Bore size 14 (4.65mm)

Top inner diameter .679" (17.24mm)
Rim inner diameters:
XS - .680" (17.27 mm)

S - .690" (17.52mm)

M - .698" (17.72 mm)

L - .708" (17.98 mm)

XL - .720" (18.28 mm)

Rim thickness: roughly 0.154" (3.9mm)
As with everything the shop offers, students receive a 10% discount. Write a note along with your PayPal purchase or send an e-mail afterwards and I will refund $16.90.
Purchase a Complete mouthpiece, a cup or rim: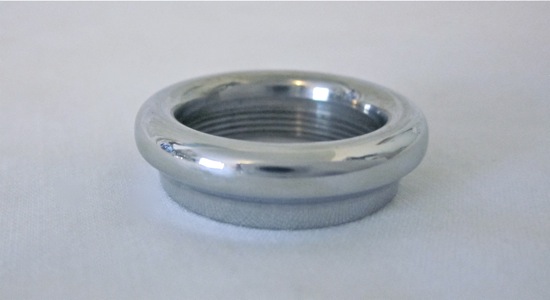 Mouthpiece policy: A mouthpiece (or cup/rim) can be returned after a 10 day trial for a full refund, minus the shipping cost.