The Cantesanu Double horn is a unique instrument, offering remarkable sound, power and finesse. It is free blowing, quick responding, focused, well balanced throughout all registers and comfortable to play. Thanks to the brass material processing and design concept, the horn retains an ideal balance of all high/mid/low harmonics, thus offering a sound that blends with other instruments and fills the hall like no other. An excellent choice for either high and low horn, orchestral playing or solo work.
Sourced from reputed custom shops in Germany and the US, the materials and components are the highest quality available. The tapers and design have been carefully studied and great attention is paid to details during the build of each instrument. An important factor that has seen little attention thus far is the brass material's quality and consistency throughout the entire instrument. Keeping the brass material at its best, not too soft or thin, offers superior sounding and playing characteristics. The brass in my horns is Alive, and it is one of the reasons that makes a Cantesanu sound so distinctive, a difference clearly heard by a listener out in the audience.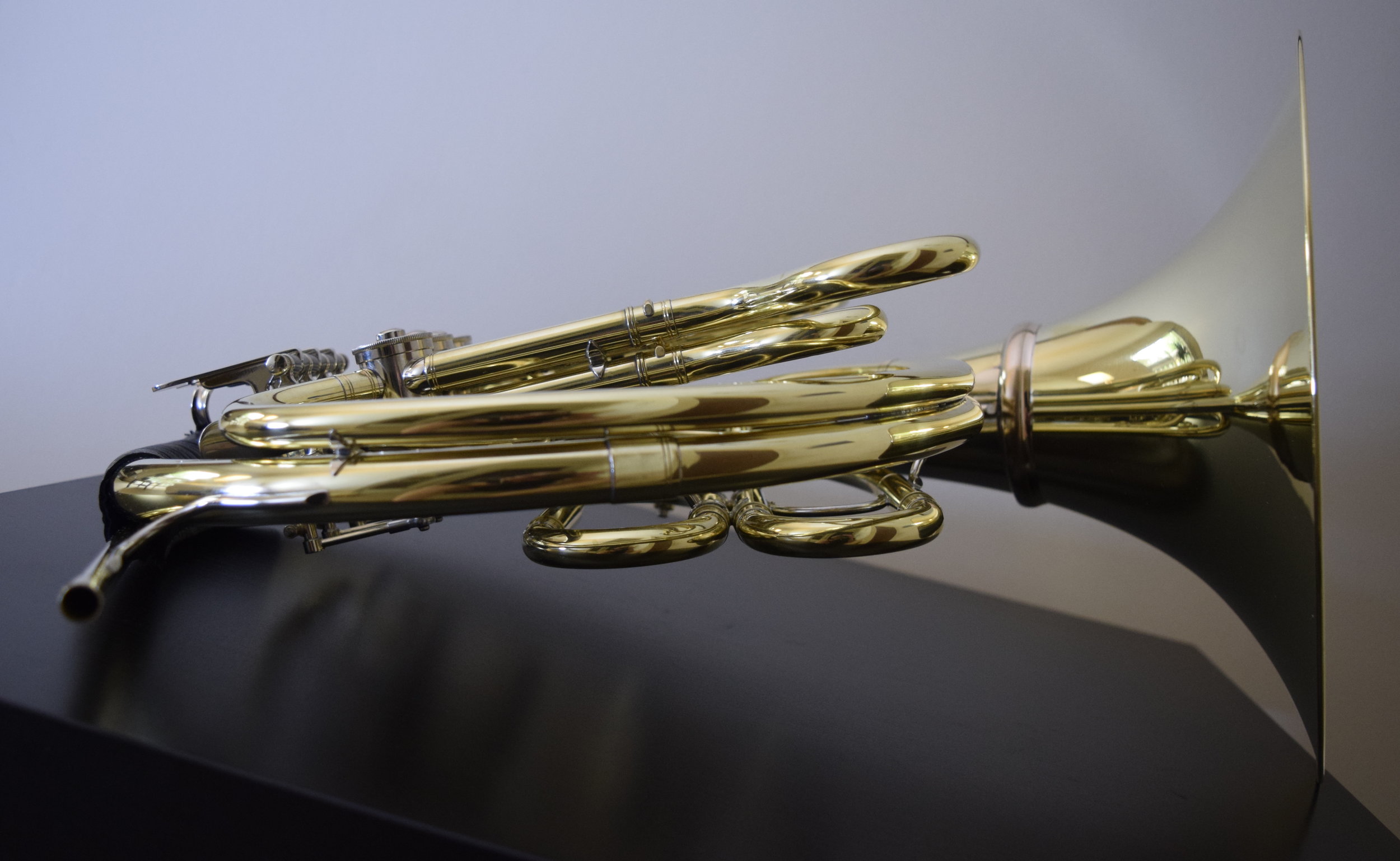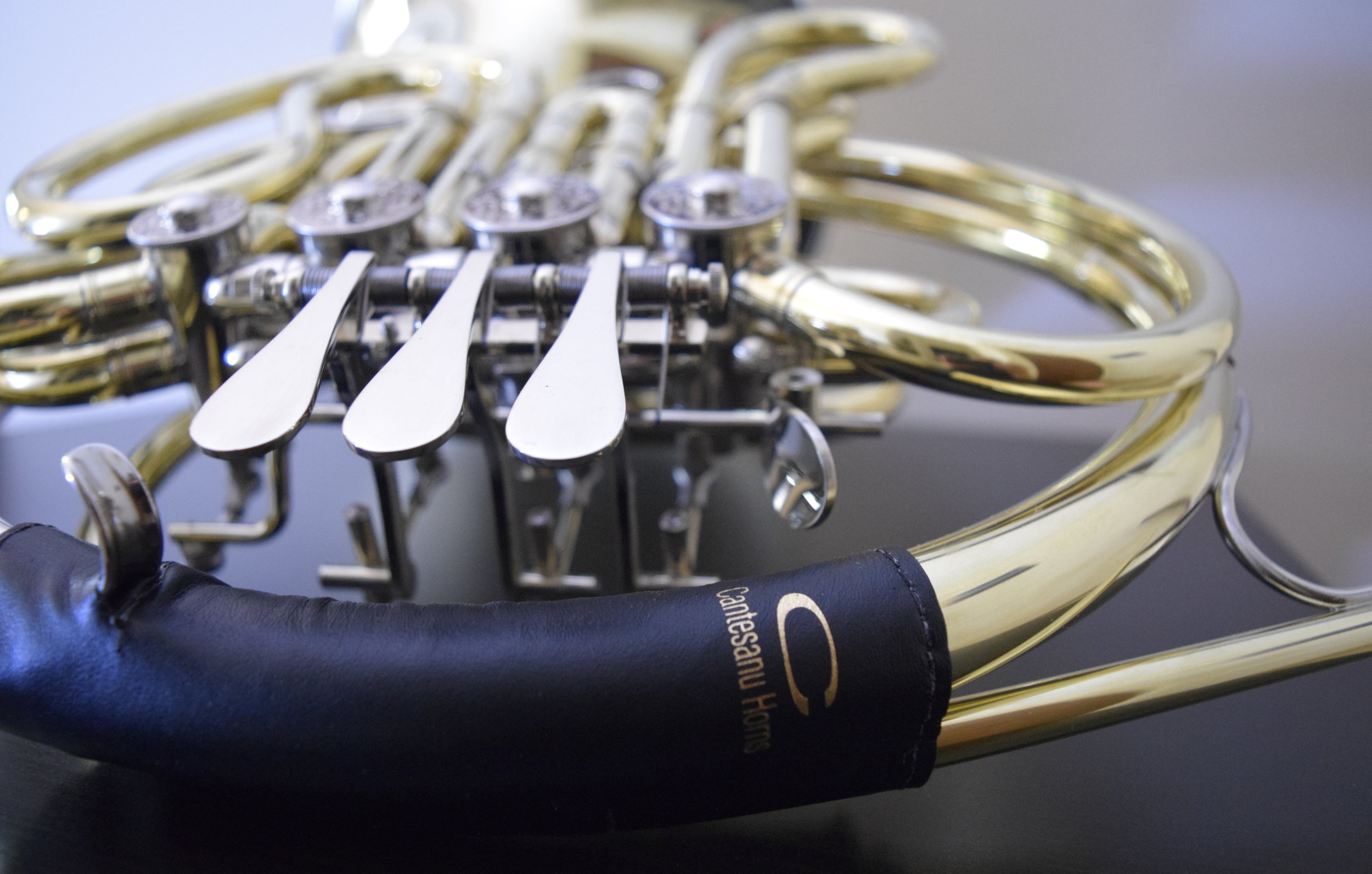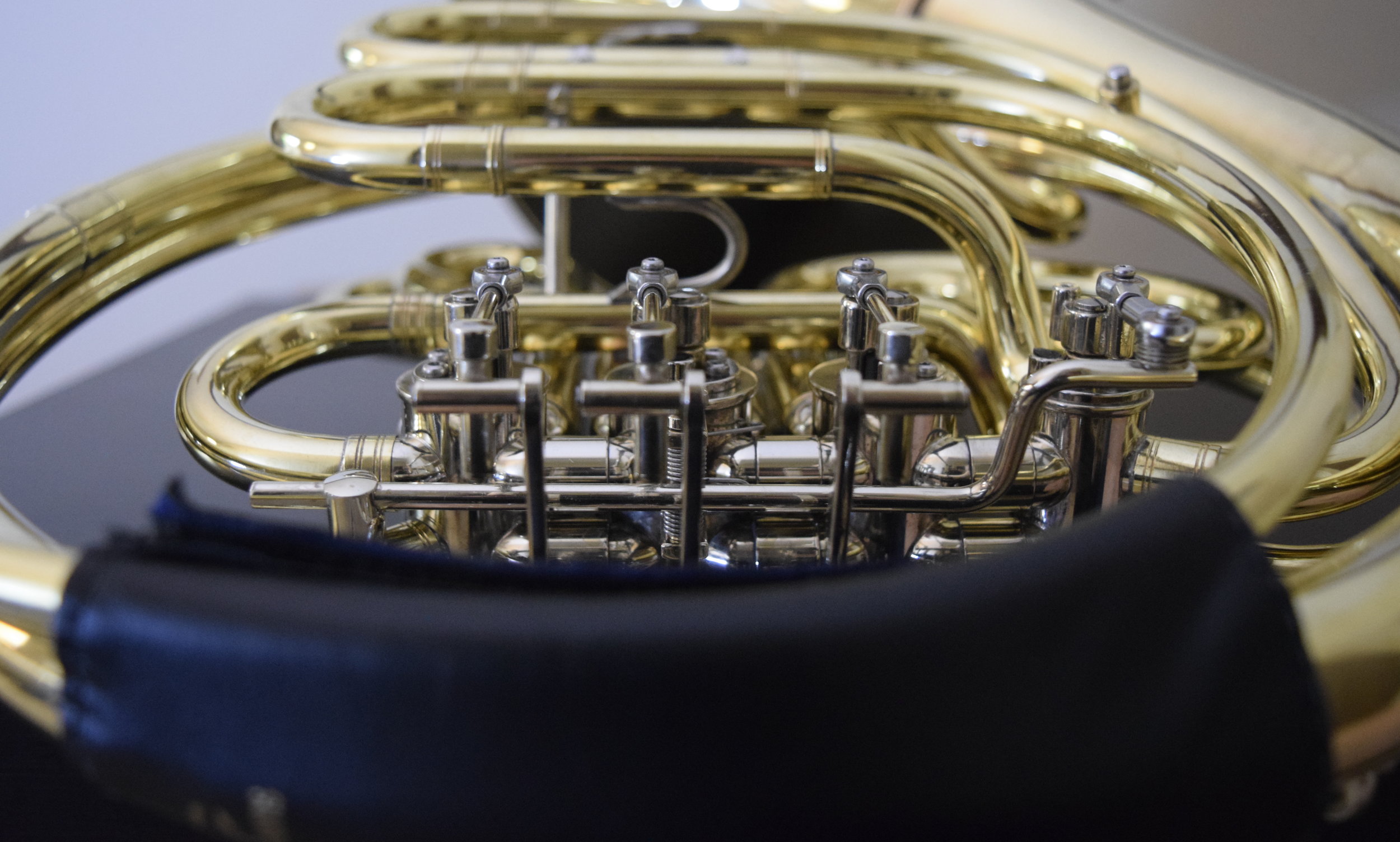 The valve cluster comes from Glas GbR, a German company located in Markneukirchen, the heart of one of Europe's oldest and most highly reputed brass instrument manufacturing regions. The valves are made specifically to suit the horn's design, and feature engraved valve caps and a refined mechanical system with steel balls inside bronze bearings and articulated joints for fast, quiet and smooth action. String linkage is available upon request. Nickel-Silver alloy was chosen for the rotor casings for durability.
Meinl is a name by now very familiar to hornists. I use the Medium Meinl bells for my horns due to their excellent response, rich sound colors and projection, as well as high quality standards. Each bell is a masterpiece.
Original Alexander bell rings are imported directly from the factory.
All tubing for the shop comes from M&K Drawing, a company from Elkhorn, WI - North America's premiere brass instrument manufacturing region. The quality of materials is second to none.
I chose the Geyer-Knopf model of construction, with a bore size of .468" (11.89 mm). I find this layout to be best for a double horn and, matching my concept of a simple, direct pathway for the air. I further improved the design by making all of the bends round and smooth. The main tubing entries into the valve ports are at a direct angle, avoiding unnecessary twists of the air column.
Except for the nickel-silver rotor casings, the horn is made completely of yellow brass, this including the valve slides. Provided it has not been over-annealed, yellow brass has the best qualities when it comes to resonance. After research and testing out nickel-silver and red brass alloys for different components of the horn, I decided everything has to be made out of the same alloy and processed the same way (please read the section below about brass processing).
The Cantesanu Double is designed to be visually attractive as well, matching its uncomplicated, elegant symmetry with the beautiful, round lines. Signature braces, engraved valve caps and a round continuous flow make this horn a captivating instrument.
The horn comes standard with features: Detachable bell, Adjustable thumb lever & finger kook, Amado water key and a custom Leather hand guard.
A case is not included, however I offer the Marcus Bonna MB-7 Cantesanu Horns edition case at a discounted rate for customers that order a horn.
Each horn is made with great care from beginning to end, one at a time. Every component is handmade to fit perfectly; this is the advantage of getting a handcrafted horn over a factory one where an instrument uses pre-made parts from different sources and goes through many different hands and assembly processes before being completed; small mistakes can be overlooked this way and will take a big toll on overall quality. Have you ever picked up a horn that looks identical to the one next to it but it plays quite differently? This is the reason for that. A well made handcrafted horn will have a much higher standard of quality.
Perfection may be hard to achieve, but that is my goal for every horn I make.
All cutting, forming, and bending for each horn is done in the shop, this including the bell tail, crooks, and structure tubing. I like to have control over the way the material used is processed, so the hardness and thickness of brass will be the same throughout the whole instrument. It would be easier, quicker and more cost effective to purchase and use ready-made parts, however I believe that if all brass material is being processed the same way the result will be a unity and evenness throughout the whole horn and this is well worth the extra effort.
Lacquer is something I find to be detrimental to a horn's sound and projection, my horns come un-lacquered only.
Brass material processing
There are different ways to process the material a brass instrument is made of. Traditionally, Pitch (a mixture or tar and resin) is used as a filler for bending brass components. More recently, ice has been in use as well in some factories. However, the use of pitch or ice means that the brass has to be annealed to a very high temperature in order to be soft enough to be worked using these traditional methods and so it is heated usually well above 950 degrees Fahrenheit, a point form where it is unlikely the material will get worked enough to bring it back to its original state. I use cerrobend as a filler, a metal alloy with a low melting point. Being a metal, this filler can support tubing much better during the bending process, and so the brass material doesn't have to initially be very soft. Also, its low melting point means the brass doesn't have to be heated much for it to be taken out once shaped. I never bring the brass to a red glow (this starts at about 950 degrees Fahrenheit and from there it can easily get much hotter and softer easily), I anneal it at a lower temperature, only up to about 920 degrees Fahrenheit, thus maintaining a harder state to begin with. Moreover, brass sections that are not to be bent or worked in some manner or another are not annealed. I found that having the brass closer to it's raw state - or even harder once it's worked (bent, reshaped, hammered) - is keeping the material Alive, making it not only better for response, harmonics and projection, but it also helps from a construction and durability standpoint.
A little history:
The first horn I made was completed in 2007. As a hornist and repair technician at the time I had worked on my personal instrument and improved it little by little until the only thing left to change was the most important component: the leadpipe. After trying out, studying and measuring all the quality lead pipes available, I came up with a new design for a leadpipe of my own. The improvement of that horn with this new leadpipe was radical, and the need of making a complete horn was clear. Once completed, the prototype Model C was my ideal horn, this instrument helped me become a better player through the years, and still is the instrument I play today. Orders from professional hornists quickly followed and, over the last 10 years, 47 Model C instruments have been made. Several professional orchestras in the US have at least one Model C within their horn section. Horns have been sent to Canada, Europe and Australia as well. Please visit the testimonials section to read what they have to say about this first horn to come out of my shop.
A new horn design came out early 2017, the Model CH. This instrument was meant to be at the other end spectrum of the Model C, and was aimed at hornists that preferred an instrument with a bit more resistance, favoring the high range and a brighter sound. The horn immediately received orders and excellent feedback from top professionals.
Following the success of the Model CH, I decided to make a horn that is in-between the 2 models, one that retains their best qualities and can be appreciated by just about any horn player. The result is an exceptional instrument - now offered as the Cantesanu Double. A Model C or Model CH horn can still ordered from the shop.